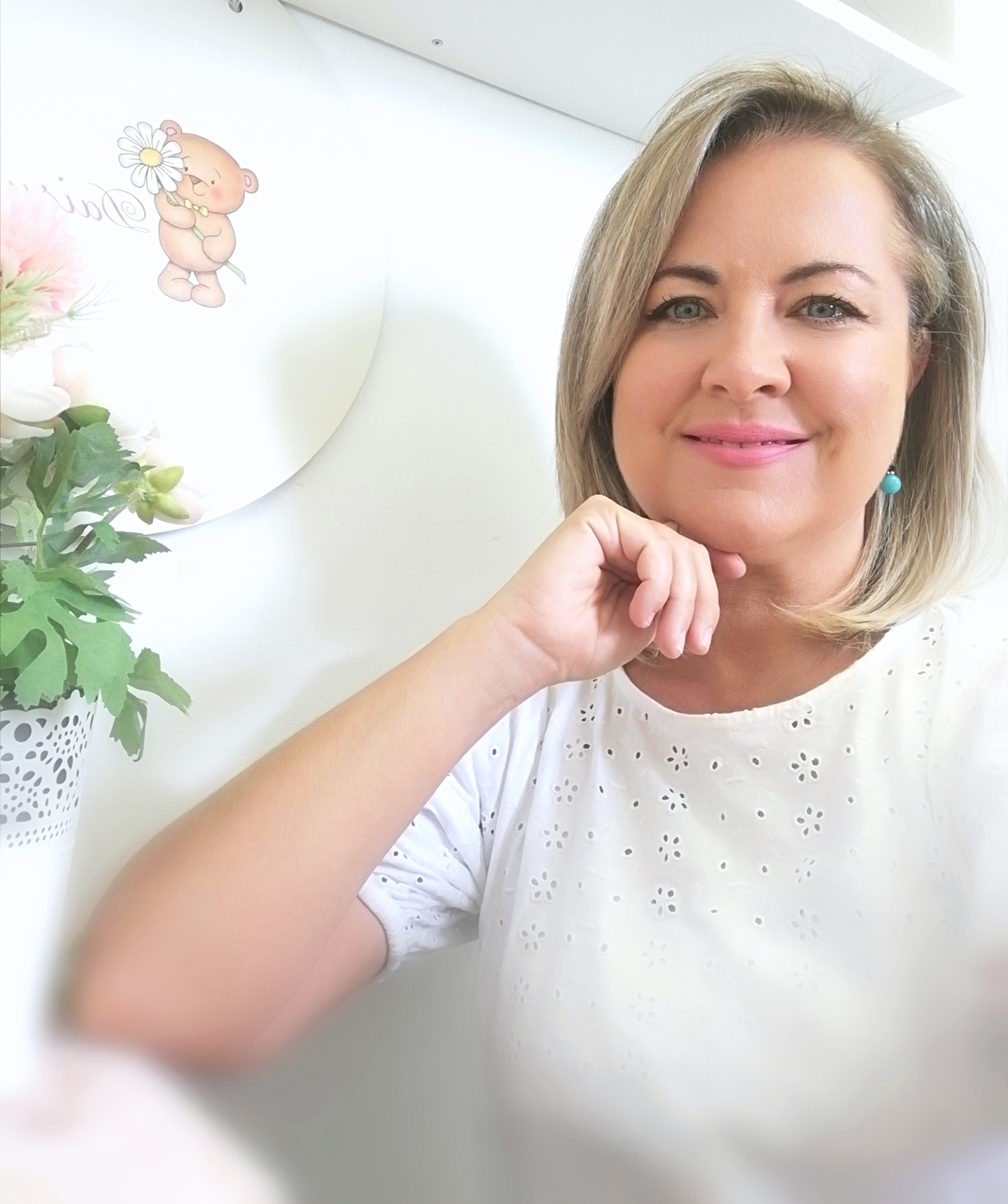 Dawn lives in Co. Meath, Ireland with her husband Peter and 7 year old daughter Lottie.
For most of her career Dawn worked in accounts and administration It wasn't until their long awaited daughter was born after years of fertility treatment that Dawn then suffered with post natal depression and was unable to return to work.
Whilst being a stay at home mom, Dawn wanted to keep every single milestone and important memorable items of clothing that held a memory. Realising she had nothing more than a shoe box to keep these important items safe it gave her the idea for the Memory Boxes. This small enterprise was set up from the spare room of her home and the business was named after their little dog Daisy In 2018 Daisyboo Crafts was born. Specialising in personalised wooden hand painted boxes.
Dawn's vision was to offer people the opportunity to hold on to those precious important pieces that have such important memories, especially for those who are no longer with us . She dedicates many hours of special care for the memory boxes for those who have been sadly affected by the loss of a baby or loved ones with each piece being bespoke to them. Her Christmas Eve Boxes have been a number one seller since she introduced them to Ireland in 2018 with Baby boxes and Wedding Chests following shortly after which have proved to be a great hit!
Dawn began as a sole trader in 2018 and has recently set up a limited company due to the growth of her business in recent years. Her business continues to go from strength to strength and has expanded into supplying to other crafters and has set up a new business Wall Names Ireland.
PLEASE CHECK OUT MORE OF OUR DESIGNS ON OUR SOCAL MEDIA LINKS, OUR REVIEWS SPEAK FOR THEMSELVES.